Product Description
Thermometer / Clinical Thermometer / Glass Thermometer / Mercury Thermometer / Digital Thermometer / Electronic Digital Thermometer / Ear Digital Thermometer / Infrared Ear thermometer / Forehead Thermometer Strips / Fever Scan Thermometer / Feverscan / Liquid Crystal Thermometer
Type and Size:
Mercury Thermometer
A mercury thermometer designed to measure the temperature of the human body.
Graduated to cover a range a few degrees on either side of the normal body temperature.
Individually packaged in plastic pencil cases to help prevent breakage.
High contrast yellow background optional, reading is convenient, value showing is clear.
Temperature-sensitive has keen senses.
The thermometer is inexpensive but fine quality.
Each thermometer is certificated by forced inspect according the inspection rule JJG-111 Glass Thermometer.
C3301 Clinical Thermometer
Prismatic Type
Oral Use
C or F
Length:110mm+4mm/-5mm
Range ( ℃ ): 35-42
Min Subdivisions ( ℃ ): 0.1
Allowable Error ( ℃ ): +0.1 -0.15
Packing: 12Pcs/Inner Box, 1 Dozen/Inner Box
Ctn Meas.: 45*28*17cm
Qty per Ctn: 720Pcs/Ctn, 60 Inner Boxes/Ctn, 60Dozens/Ctn
G.W./N.W.: 8.9/8.2Kgs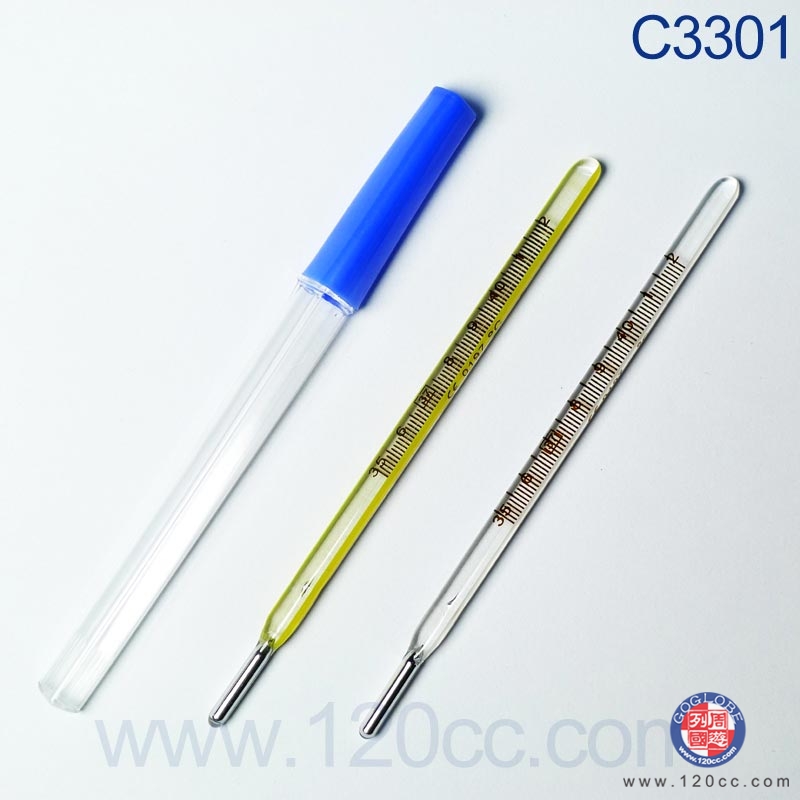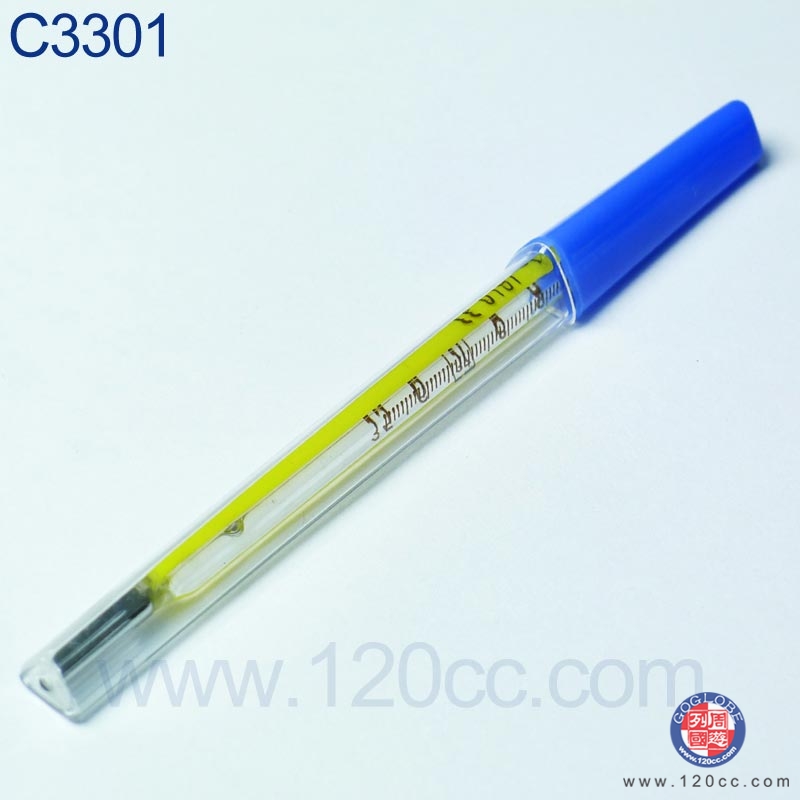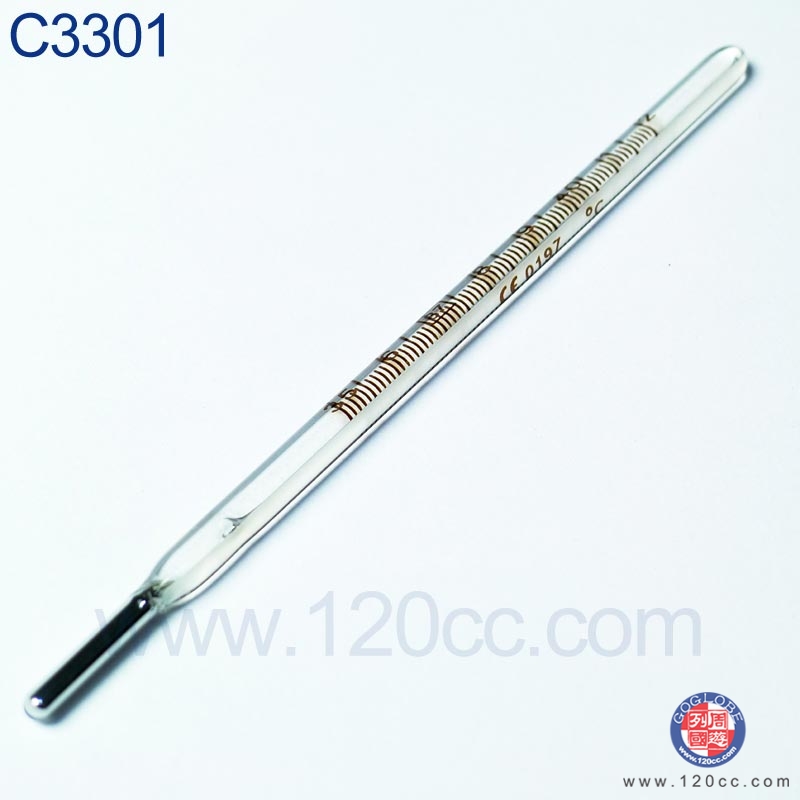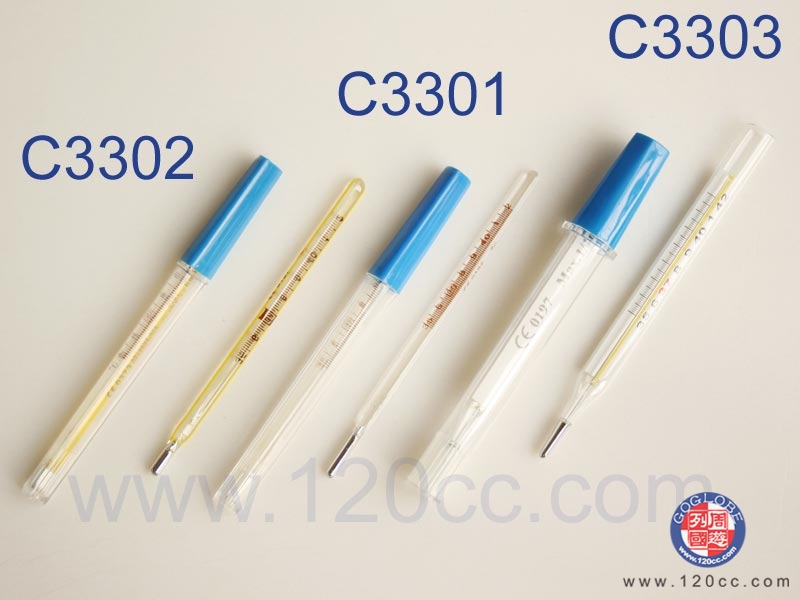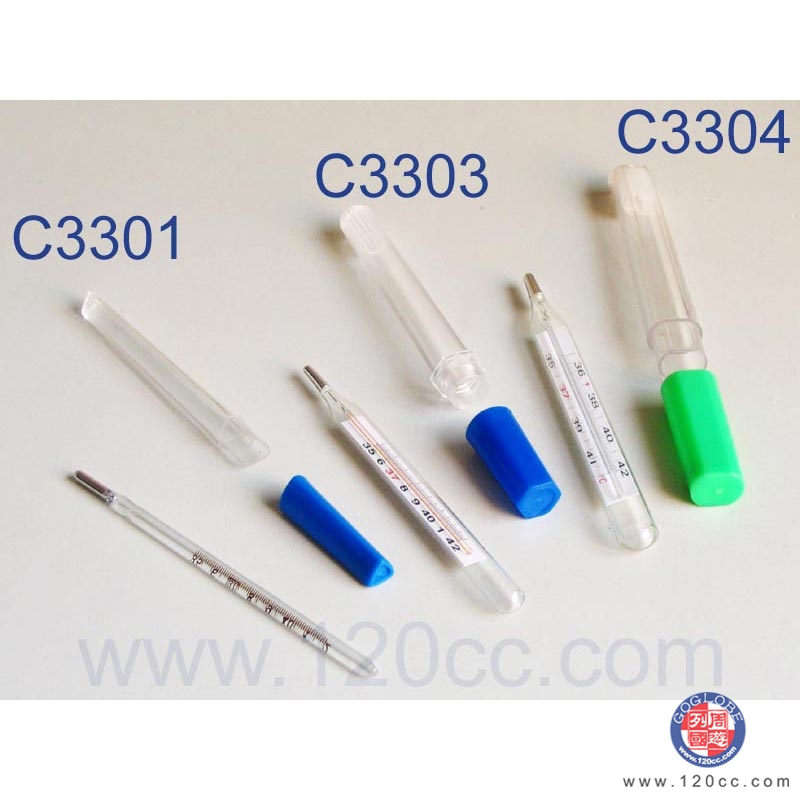 www.120cc.com
Guangzhou LCL Trading Ltd.
Tel & Fax: 86-20-81693450
Email: info120cc@aliyun.com
Sype: czs120cc Facebook: ××××× Twitter: ×××
Add:Rm 312, Building 1, Chajiao Rd, Guangzhou,510370 China