Product Description
Alcohol Prep Pad / Povidone Iodine Prep Pad / BZK Antiseptic Swab / Antiseptic Swab / Sting Relief Medicated Pad / Cleansing Towelette / Wet Cleaning Wipe / Cleaning Towel / Moist Pads
Type and Size:
C2109 Sting Relief Medicated Pad
Directions:
For the temporary relief of pain and itching associated with minor burns, scrapes and insect bites.
Apply to affected area not more than 3 to 4 times daily.
For adults and children 2 years of age and older.
Children under 2 years: consult a physician.
Discard after single use.
DO NOT USD IN EYES, broken skin, deep puncture wounds, or if unusual redness, swelling, irritation or other symptoms occur, consult a physician immediately.
Caution:
Flammable. Keep out of reach of children.
For external use only.
AVOID CONTACT WITH EYES: if this happens, rinse thoroughly with water.
Contents: Benzocaine 6%
Non Medicinal: SD Alcohol 60%.
Net Contents: 0.021 FL OZ.(0.62ML)
Non-Woven Size: 65*30mm
Pouch Size: 50*50mm
Packing: 100 pcs/box, 100 boxes/carton,
Carton Size: 44*44*31cm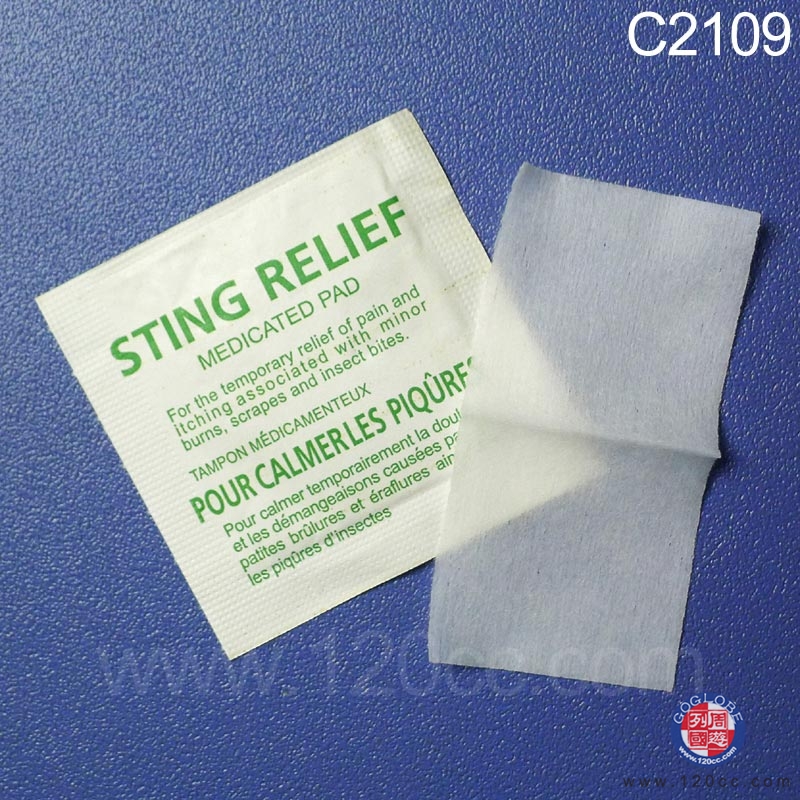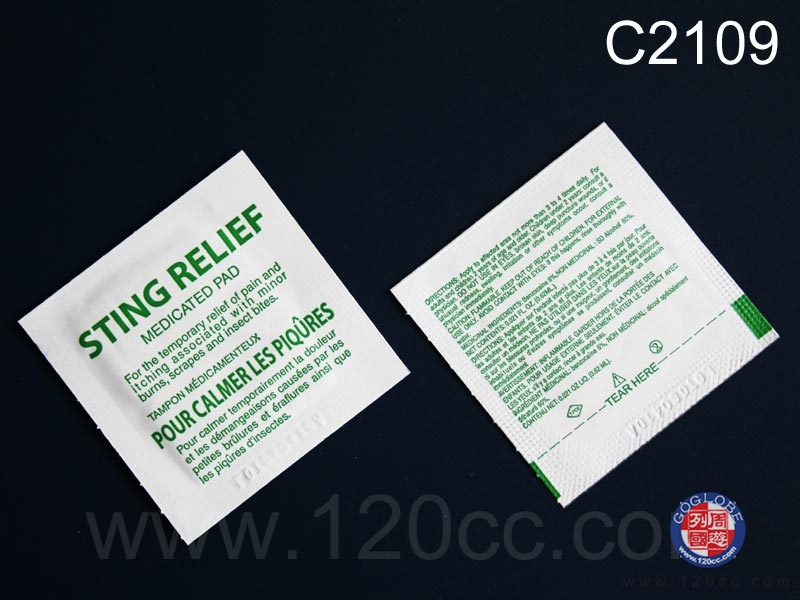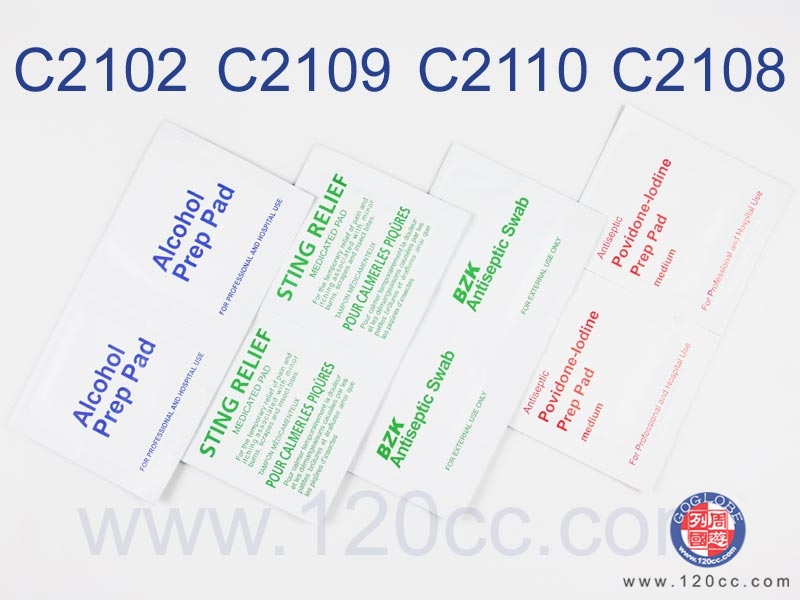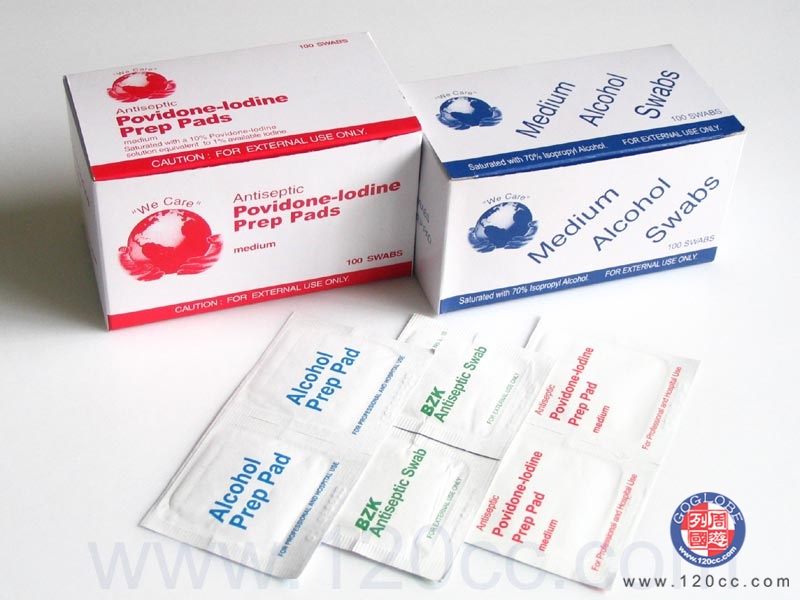 www.120cc.com
Guangzhou LCL Trading Ltd.
Tel & Fax: 86-20-81693450
Email: info120cc@aliyun.com
Sype: czs120cc Facebook: ××××× Twitter: ×××
Add:Rm 312, Building 1, Chajiao Rd, Guangzhou,510370 China