Product Description
Thermometer / Clinical Thermometer / Glass Thermometer / Mercury Thermometer / Digital Thermometer / Electronic Digital Thermometer / Ear Digital Thermometer / Infrared Ear thermometer / Forehead Thermometer Strips / Fever Scan Thermometer / Feverscan / Liquid Crystal Thermometer
Type and Size:
Forehead Thermometer
An easy and safety way to know your body situation.
Hold the Feverscan firmly by both ends and press against on Dry forehead for 15 seconds.
Read Feverscan while it is on the forehead.
GREEN indicates correct temperature,
TAN/RED = deduct0.5℃or0.9℉
BLUE = plus0.5℃or0.9℉
Use Feverscan at room temperature.22℃-25℃or72℉-77℉
Do not take temperature if you have been eating, drinking or exercising within at least 30 minutes; or if you just come in from outdoors.
Feverscan should be cleaned with a soft cloth and stored in its sleeve to keep away form sunlight and heat source.
ALWAYS CONSULT YOUR PHYSICIAN if you have a fever.
C3314-1 Forehead Thermometer
Length: 91*20mm
Range ( ℃ ): 35-40
Allowable Error ( ℃ ): +0.3
Material: PET + Liquid Crystal
Packing: Each in a Poly Bag, 50Pcs/Middle Bag, 500Pcs/Large Bag
Ctn Meas.: 37*33*23cm
Qty per Ctn: 10,000Pcs/Ctn
G.W./N.W.: 10/9Kgs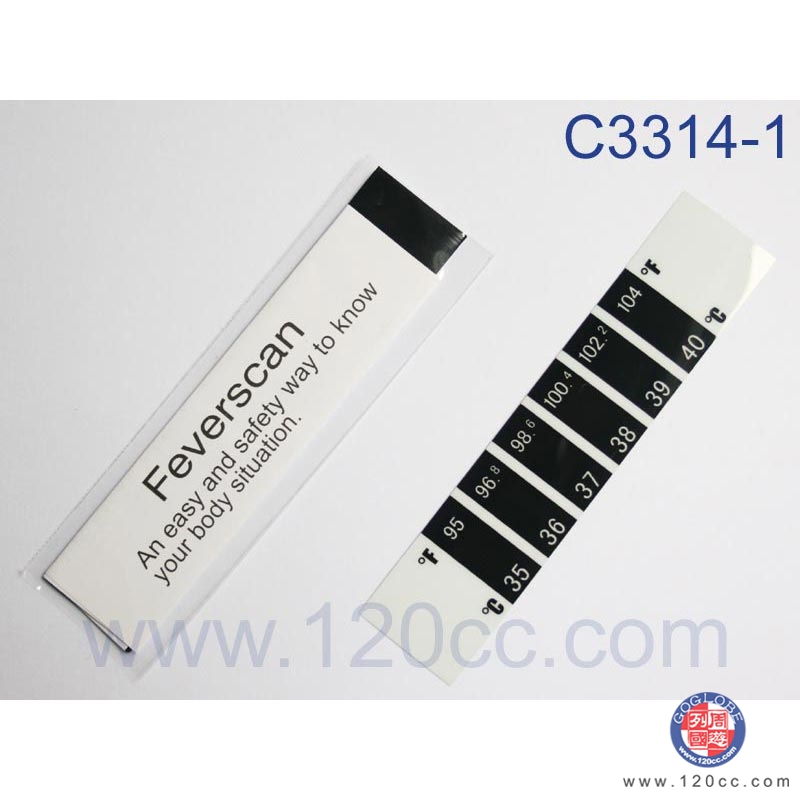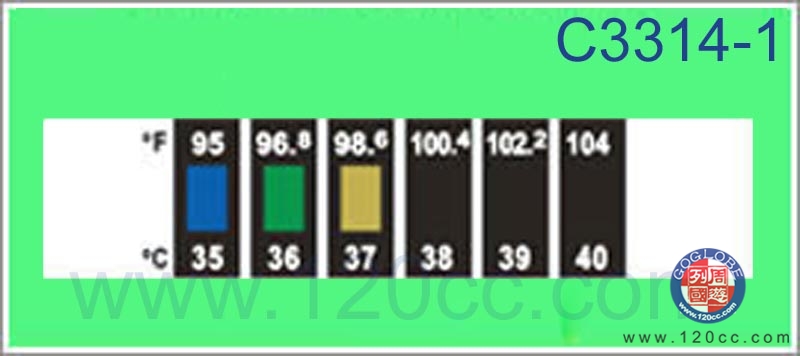 www.120cc.com
Guangzhou LCL Trading Ltd.
Tel & Fax: 86-20-81693450
Email: info120cc@aliyun.com
Sype: czs120cc Facebook: ××××× Twitter: ×××
Add:Rm 312, Building 1, Chajiao Rd, Guangzhou,510370 China